A NEW KIND OF AN OPEN INNOVATION EVENT THAT HELPS HEALTHCARE ECOSYSTEM SOLVE TOUGH TECHNICAL AND BUSINESS CHALLENGES TOGETHER
WHY
Organizations across the Healthcare industry feel the need to deliver better healthcare outcomes and to relieve pressure on limited resources. In the context of static business models and substantial regulatory burden, a new level of creativity and collaboration is necessary to successfully innovate, and to unlock the promise of (digital) technologies.
ABOUT
Hack Healthcare is an Open Innovation event aimed at creating ingenious, unorthodox solutions for the Healthcare industry. Its purpose is to help you to come up with new ideas, to explore new business models and new technologies, and to immediately test these ideas with your fellow participants. You'll also forge new collaborations to help you start implementing your ideas the day after the event.
THEMES AND CHALLENGES OF HACK HEALTHCARE 2020 EDITION
Personalized Prevention (hosted by Roche)
Connect technology, data/RWE, and HCPs to create innovative personalized prevention services.
CHALLENGES
Better explain healthcare reality and recommended choices to healthy citizens and patients need to make for healthier lifestyles through transforming how the diagnoses and recommendations are delivered from doctors to patients with storytelling and data. Expand the application of readily available patient information tools.
Investigate the opportunities to incentivize healthy citizens to carry out regular check-ups through collaboration with health insurers, employers, and more traditional healthcare actors.
Motivate healthy citizens and patients to collect and share more healthcare data with HCPs and other healthcare ecosystem players by demonstrating usefulness of data (as well as with behavioral and financial incentives)
Beyond Telemedicine
Explore new technology applications for patient monitoring and decision support for HCPs; develop business models for novel telemedicine use cases.
CHALLENGES
Define a reimbursement framework for Telemedicine based on real-world evidence and economical data needed, knowing that this is a rapidly evolving field (avoid over-regulation).
Explore opportunities to move routine interactions between patients and HCPs to telemedicine.
Enable the patient (supported by other stakeholders) to define how much telemedicine (teleconsultations, telemonitoring, data from consumer devices, etc.) is included in the consultation path.
Data Value Chains
Construct new data value chains for collecting and sharing patient data and data from novel sources on request from HCPs, as well as for other applications such as clinical trials.
CHALLENGES
Combining medical patient data from a variety of sources and sharing it between primary care, hospitals, home care and care homes for better management of patient outcomes: technical aspects (quality, compatibility and analytics), managing data ownership and permissions to access.
Collect and optimize medical and technical patient data for sharing towards pharmaceutical and medtech companies through a central hub while ensuring fair (and GDPR-compliant) remuneration to patients and to the sources of clean, quality data.
Using data from a variety of sources (medical, technical, administrative and other specialist software) inside a hospital for optimizing allocation of human and material resources inside a hospital – insights, dashboards, action recommendations.
Alternative financing models
Identify and develop new possibilities to finance accelerated implementation of digital healthcare innovation and prevention.
CHALLENGES
Build a new model for alternative sources of financing innovative digital healthcare tools, such as insurance or employers.
Establish a new business model for primary care practitioners focused on prevention, such as pay-for-performance.
Science-driven tracking of better outcomes to reduce overall healthcare costs based on consolidated healthcare data
HOW IS THE CONTENT OF HACK HEALTHCARE CREATED?
Four upcoming Ecosystem Workshops (one per theme) are your first opportunity to learn more about the Themes and the Challenges of Hack Healthcare, to have an impact on the content of the event, and of course to start building new connections with other future participants.
Ecosystem Workshops will take place online, from 14:00 to 16:30 on the following dates:
Personalized Prevention
23 February
Beyond Telemedicine
26 February
Alternative financing models
5 March
Hack Healthcare is open to participants from across the entire healthcare ecosystem: product managers, IT and operations specialists, business developers and other hands-on professionals from across the healthcare industry. Front-line staff, middle management and senior leaders are all welcome!
Mature companies
Pharmaceutical companies, insurance and health-tech companies.
KEY ECOSYSTEM ACTORS
Hospitals, care homes, home care organisations, patient organisations, individual healthcare practitioners.
STARTUP ECOSYSTEM
Startups and startup organisations (incubators, clusters, etc.)
SCIENCE AND TECHNOLOGY
Research institutions, IT and tech service providers
OTHER INVOLVED PARTIES
Government and NGOs
IN-PERSON EVENTS FOR THE POST-COVID-19 ERA
Experience shows that online events do not provide the kind of human connection and collaborative creativity necessary for a successful innovation experience.
Hack Healthcare will take place in person with full range of precautions: number of participants within permitted limits, disposable masks and hand gels, overnight cleaning, etc.
In case tightened regulations make the events impossible on their scheduled dates, the events will be postponed by approximately 3 months.
Experts
The humans behind Hack Healthcare.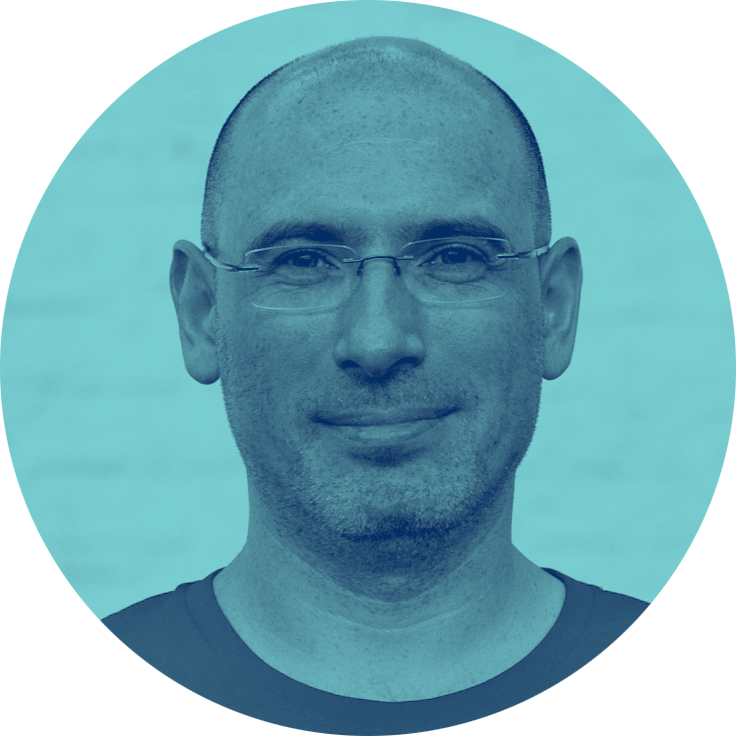 BECAUSE A HACKATHON
IS COMPLICATED TO ORGANIZE,
IT DESERVES ATTENTION FROM
ONE OF OUR FOUNDERS, LEO.
CHECK OUT OTHER EVENTS
This year we're organizing a series of five interconnected events: Hack Healthcare, Hack UR, Hack Logistics, Hack Mobility and Hack Utilities. Each of the events is your opportunity to discover a partiuclar ecosystem, to dive deep into its problems, and to meet its leading innovators. Have a look at the content of the other four events: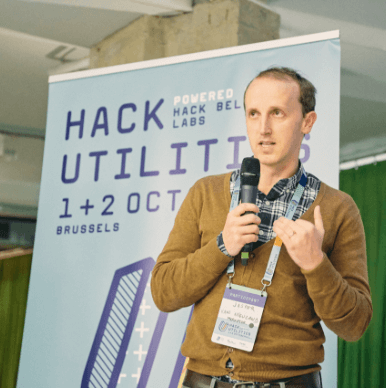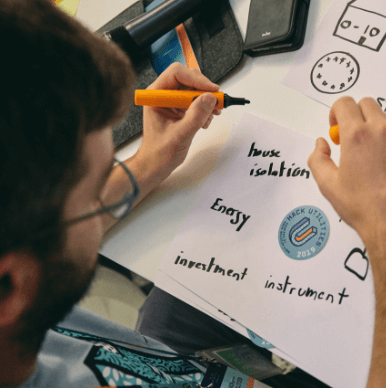 HACK
HR
June 15-16, 2021
Brussels